California Personal Injury Lawyer Helping Accident Victims in Encino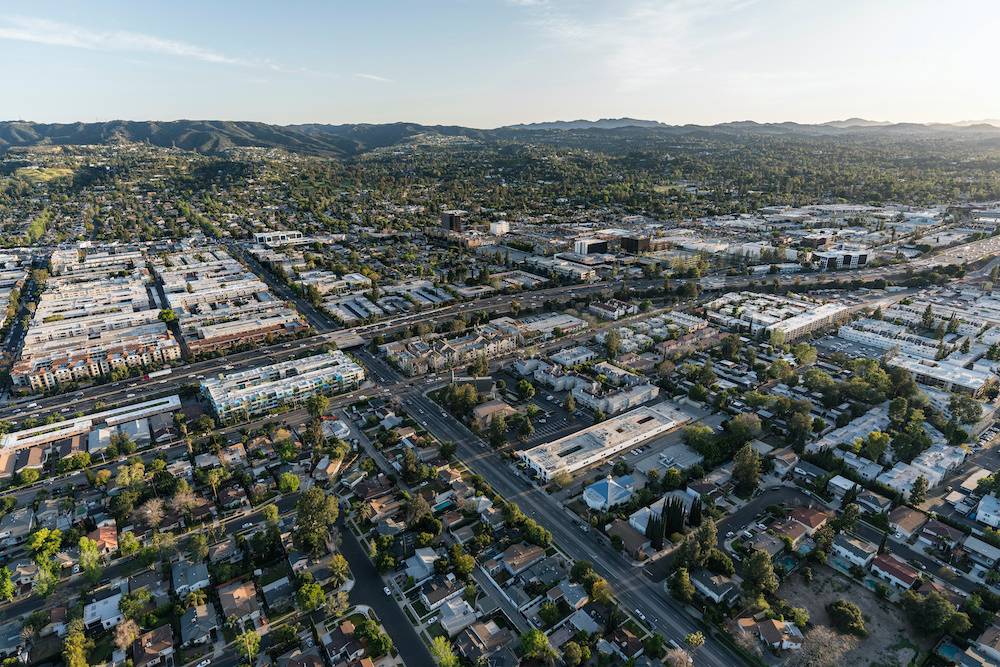 The neighborhood of Encino, California is located in the San Fernando Valley in Los Angeles County in Southern California. Encino is located centrally on the south side of the valley and the northern slope of the Santa Monica Mountains. It is home to about 41,905 people, the median age being 40. Surrounding neighborhoods include Tarzana, Reseda, Sherman Oaks, and Van Nuys. The area is known for having many famous inhabitants including authors, actors, and musicians.
Los Encinos State Historic Park is operating by the California State Parks and still has the original nine room de la Ossa Adobe, the Garnier Building, and a blacksmith shop in addition to a natural spring and pond. There is also The Sepulveda Dam Recreation Area, where the Woodley Worel/Magnus Cricket Complex is located. The Woodley Worel/Magnus Cricket Complex is the location of the four best grass cricket pitches in the United States, and is known to have hosted many celebrities.
The Balboa Sports Complex is also in Encino, featuring a lighted baseball diamond, a lit football field, lit outdoor basketball courts, a children's play area, a community room, a lit handball court, an indoor gym, an unlit soccer field, lit tennis courts, and lit volleyball courts.
Needless to say, there are a lot of activities for Children in the town of Encino. But what happens if your child is involved in an accident? There are special rules specifically for children in the courtroom.
ACCIDENTS INVOLVING CHILDREN
Unfortunately, adults are not the only people affected by accidents. Children are often hurt in accidents as well. What kind of compensation is the child entitled to?
CHILD MOTORCYCLE REQUIREMENTS
There is no age requirement to ride on a motorcycle, but there are certain conditions which the bike and owner need to abide by.
MY CHILD WAS IN A MOTORCYCLE ACCIDENT
If a minor is injured in a motorcycle accident, the minor needs to have a parent or guardian who are pursuing the settlement with them; they cannot do it alone. A court will approve the settlement. The insurance companies will do anything they can to prove that the child was somehow not following standards in order to pay them out less.
PERSONAL INJURY LAWYER IN SIMI VALLEY
When dealing with a motorcycle accident involving a minor, you want the best representation possible to help you get maximum compensation. A good lawyer will only be paid after the minor has settled their case, which is called a contingency fee. The lawyers at MCIS know what insurance companies will look for in order to settle for less, and will expose these methods. Schedule a free case evaluation to see what MCIS Lawyers can do for you.
PUT SOUTHERN CALIFORNIA'S MOST QUALIFIED INJURY LAWYERS ON YOUR SIDE.