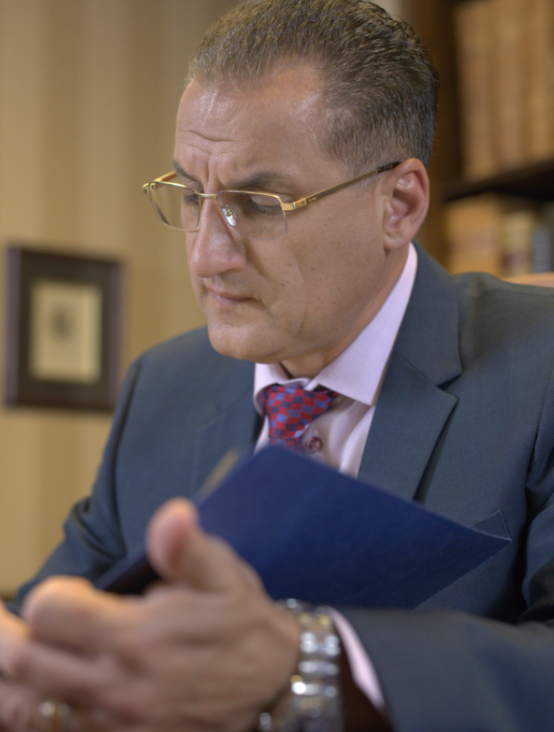 IKE SHERMAN ESQ.
Attorney
Ike Sherman, as co-founder of the Firm, started MCIS Lawyers as an advocate for consumers and injured persons. The Firm's number one goal is to provide the utmost client care and satisfaction. The Firm has assembled a team of talented and dedicated professionals to prosecute cases successfully.
Ike Sherman represents plaintiffs in a wide range of matters, including catastrophic personal injury and large-loss cases, wrongful death, premises liability, and motor vehicle collisions. Ike's advocacy resulted in recovering multi-million dollars for its clients.
Before his legal career, Ike worked as a licensed administrator for several assisted living facilities for the frail and elderly in the greater Los Angeles area. He was involved in the community and advocated for the rights of older adults. Ike realized that his calling was fighting for the rights of people who needed an advocate during times of anguish and uncertainty. His passion chose him to become a lawyer.
While raising a young family and running a full-time business, Ike attended law school. He graduated with honors.
Ike started his legal career representing defendants. He obtained invaluable training and experience dealing with many catastrophic and tragic accident cases. This experience enabled Ike to understand how defense attorneys and insurance companies evaluate claims. He also learned many of the defense tactics used to defend cases.
As an experienced litigator and former insurance defense attorney, Ike brings a unique set of skills and expertise necessary to properly evaluate a case and obtain fair and just compensation for clients.
Ike's successful track record has earned him trust and confidence of his clients.
Schedule a free case evaluation with MCIS.
Offices in Woodland Hills, Thousand Oaks, and Riverside, serving all surrounding areas including Agoura Hills, Calabasis,  Canoga Park, Chatsworth, Encino, Granada Hills, Northridge, North Hollywood, Oxnard, Panarama City, Reseda, San Bernardino, San Fernando Valley, Santa Paula, Sherman Oaks, Simi Valley, Sun Valley, Sylmar, Valley Glen, Van Nuys, Ventura, Winnetka, and more.