Electric Scooter Injury: Do I Have a Case?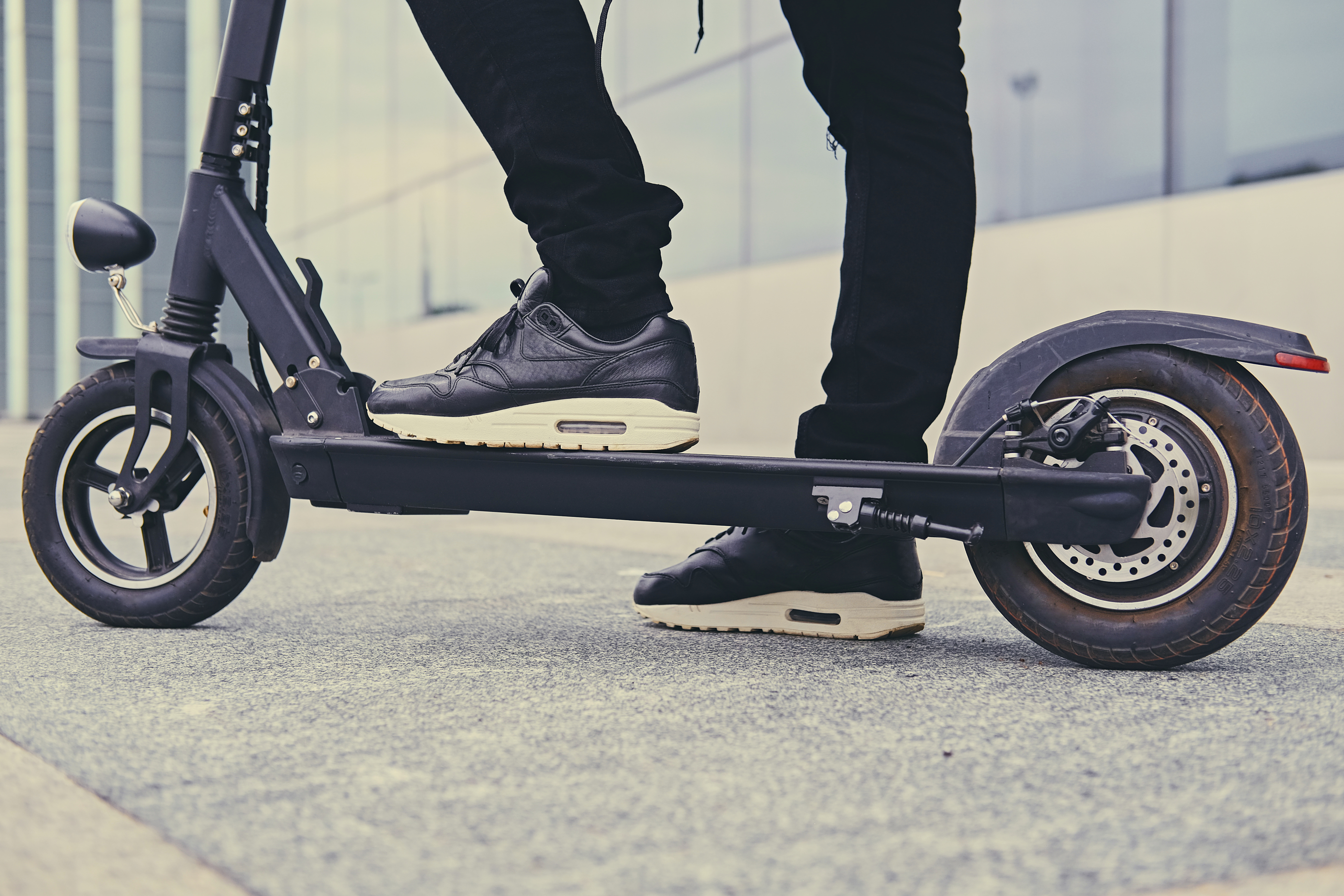 INTRODUCTION
Electric scooters are now a conventional means of transportation. Many electric scooter injuries occur every year. This article addresses accidents that occur during the use of scooters.
LEGALITY OF SCOOTERS
There are many scooters operated by several companies. The major players are Spin, LimeBike, and Bird. Bird, based in Santa Monica, started in 2017. LimeBike is a San Francisco company that also started in 2017. Spin is also a San Francisco company that began in 2016.
The use of these scooters is legal in California, although some cities have banned them. There are rules to operate the scooters. For example, a rider under the age of 18 must wear a helmet (though most dockless scooter companies prohibit riders under 19).
MAKING AN INJURY CLAIM
You cannot file an injury claim simply because you were hurt. You must show that either the manufacturer, ride-share company, or a third party was at fault for your electric scooter injury.
MANUFACTURER
The manufacturer can be held at fault for an electric scooter injury if the scooter malfunctions because of a design or manufacturing defect. One Bird scooter complaint is that it is unstable with a shorter wheelbase and smaller wheels that make the scooter unsafe to operate on the roadway.
RIDE-SHARE COMPANY
Rental scooters take a pounding and suffer from wear and tear. They hit potholes or objects in the street. They are left outdoors for extended periods. As a result, brakes, tires, and other parts of a scooter wear out.
Riders complain that companies are not checking their scooters. Instead of having a regular maintenance plan, some companies rely on riders to bring a safety defect to their attention. A ride-share company can be held negligent for failing to properly inspect and maintain a scooter.
Most companies, like Bird, do not provide helmets at the location of rental.
THIRD-PARTY FAULT
Cars
In many cases, electric scooter accidents occur with other vehicles. The general rules of the road apply in these types of accidents. The most common cause of accidents is a failure to yield. Distracted drivers are a hazard for scooter riders. Riders are less visible to car drivers.
Dangerous Conditions
A business or property owner must keep its premises in a reasonably safe condition. The owner cannot create a hazardous condition on the property. Sometimes, riders suffer injuries due to gravel, obstructions, or other unsafe conditions created by the owner.
Dog Owners
An electric scooter injury can be caused by a dog chasing a scooter. Often, the rider will panic and lose control, suffering injury. The dog owner may be liable in these situations.
RIDER FAULT
The same rules that govern the use of motor vehicles apply to scooter operators. For example, a rider cannot operate a scooter on a sidewalk. A rider cannot drive a scooter while drunk or under the influence. Passengers are not allowed on scooters.
California is a comparative fault state. Your fault does not prevent you from making an injury claim. The damages you will be awarded are reduced by your percentage of fault.
CONCLUSION
We have experience against ride-share companies. If you have suffered an electric scooter injury, MCIS will help you get the compensation you deserve. We don't charge fees unless your case wins. Schedule a free consultation.